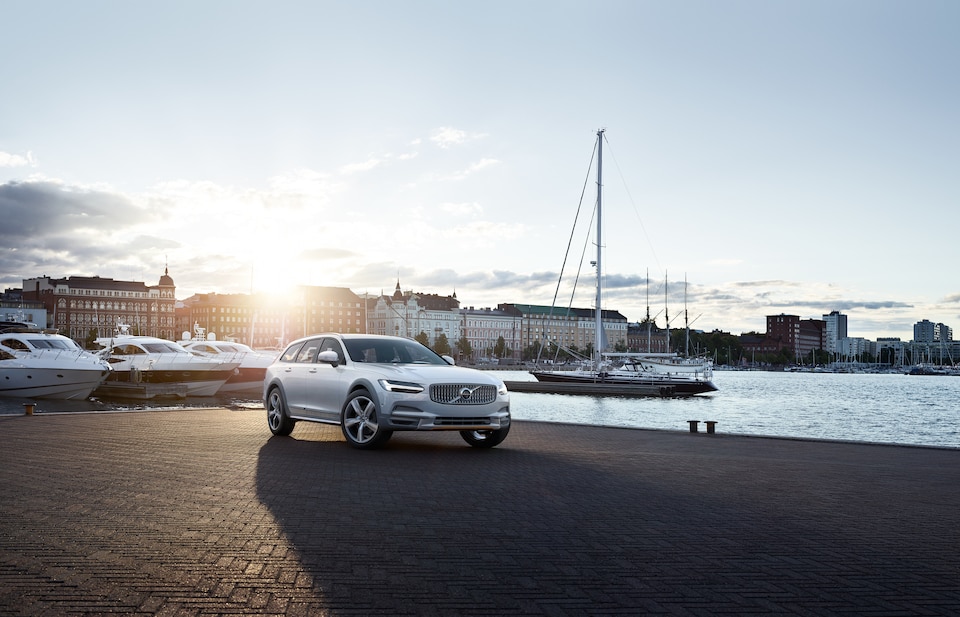 Some drivers and car shoppers around Grand Rapids think of the station wagon as an outdated form of the crossovers and smaller SUVs that are appearing more and more frequently, but one look at the Volvo V90 is all it will take to change your mind.
With plenty of room for passengers and cargo alike, a sportier, more entertaining feel behind the wheel, a design that oozes style and grace, and technology that can toe-to-toe with any vehicle, the V90 wagon is the perfect fit for all manner of drivers around Western Michigan.
That being said, it's not the only station wagon still kicking as there are models like the Audi Allroad, Subaru Outback, and Ford C-Max still on the market today. Well, to show that the Volvo V90 is the one that best captures the qualities that make the wagon class so unique, we compared these models with it, so check it out, or see the highlights below.
Really, in any area you look, performance, comfort, safety, towing ability, etc., the Volvo V90 comes out on top. It's capable engines are perfect for winters in the Midwest and, with their 3,500-pound towing capacity, summer too if you want to bring some toys to the lake, and they're efficient, so you can cut back on fuel spending and stops at the pump.
What's more, the Volvo S90 comes standard with one of the most impressive suites of driver-assistance features, ranging from blind spot monitoring to rear collision warning to active bending lights, so you take to the road with equal parts excitement and confidence. Plus, available features like the back-seat DVD system will keep passengers entertained along the way!
These are a few ways that the Volvo V90 pulls ahead of the pack, but there are many more, so follow the link above or see its superiority in person at our dealership in Grand Rapids today!